What Will Learn?
Strategic management is the process of developing and executing strategies that are aligned with the organization's vision and mission. In this course, you will learn the theories and practices that can help you develop an effective strategy.
In this course, you will complete an online simulation called "Bert's Bikes" after which we will discuss how to apply what you have learned to your own organization or community. The simulation consists of three parts: 1) understanding your situation; 2) defining your goals; and 3) creating a plan of action. Your instructor will guide you through each step of the simulation by providing detailed instructions and answering questions when necessary.
This course will emphasize strategic analyses, decisions, and actions that organizations take to create sustainable competitive advantages with the consideration of both the internal condition and the external environment. Learn how executives identify and define the necessary tools needed to maintain success. This is a 4-credit-hour course and is allotted 6 weeks of time.
Strategic Management
All the crucial operations within an organization must be planned carefully. It is the responsibility of strategic managers to create an operational plan to help achieve the company's goals and objectives. Since the business environment changes continuously, strategic managers must keep assessing the environment and implement the necessary changes in an expeditated fashion.
Strategic Management is a required course of the Doctorate in Business Administration program at American International Theism University. When you have a DBA Degree on your resume, employers will expect you to already have strategic management skills. They depend on strategic management to develop new solutions that will put them ahead of their competition. Would you like to be the manager to make that happen for your employer?
This course emphasizes the strategic analyses, decisions, and actions that organizations take to create sustainable competitive advantages in their respective industries. Our instructors consider both the internal and external environments to ensure students are ready to create strategies for real companies after they graduate.
A DBA degree will open doors for you all over the world. Companies usually receive applications from people with MBA degrees. So if you have a DBA degree, that will already put you ahead of most people who apply for jobs at major companies. When you go for your job interview, talk about how you understand strategic management and how you can utilize your skills to benefit your employer.
Strategic management happens at both the lower, middle and upper levels of management. If you ever make it to the executive level of a company, you'll understand how to identify and define the necessary tools needed to grow the success of a company. That is what all stakeholders would expect you to do.
We offer a total of four credits to students who complete this course successfully. The total time allotted to each student is 6 weeks, which should be plenty of time. The course can be access online at any time of the day or night. Questions can be emailed to our qualified instructors. They will respond back within 24 hours.
Related Courses
AITU Scientific Research Journal invites researchers, scholars, and academicians to submit their original research for consideration. By contributing to our journal, you have the opportunity to contribute to the advancement of knowledge, drive innovation, and make a lasting impact on your field. Together, let us embark on a journey of discovery, pushing the boundaries of scientific research, and shaping the future of academia.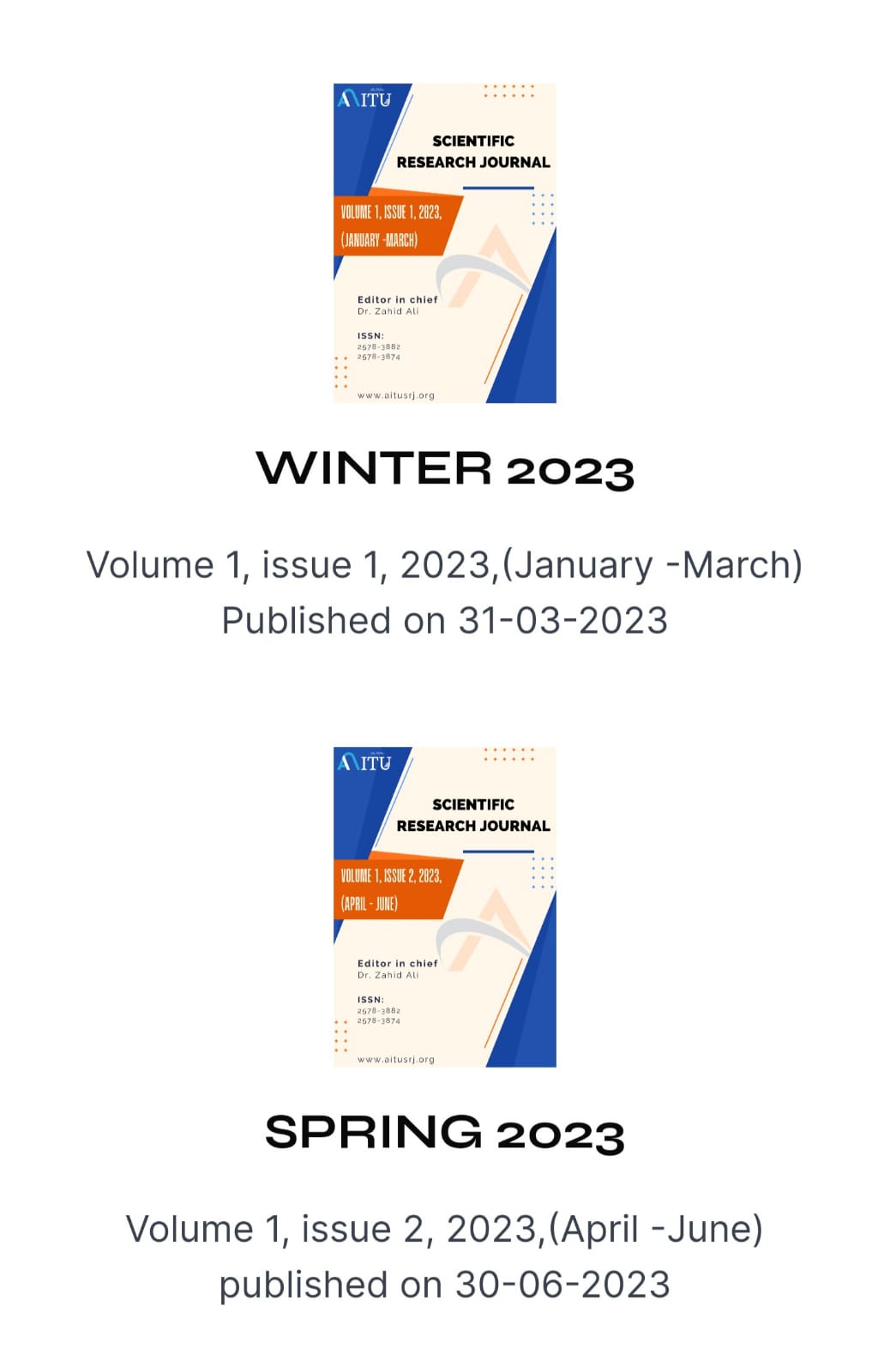 With advancements in technology, the education system has witnessed incredible changes and updates in its teaching patterns. International institutes are offering online education to students globally. While this change towards online education has been embraced by almost all facets of the education sector, some are doing it exceptionally well.

American International Theism University is a Religious institution that meets the requirements found in Section 1005.06(1)(f), Florida Statutes and Rule 6E-5.001, Florida Administrative Code are not under the jurisdiction or purview of the Commission for Independent Education and are not required to obtain licensure.
The title of AITU-issued degrees incorporates a religious modifier inside any of the accompanying degrees to consent to the Florida Department of Education, Commission for Independent Education Section 1006.06 ((1) (F): For instance, Associate of Arts, Associate of Science, Bachelor of Arts, Bachelor of Science, Master of Arts, Master of Science, Doctor of Philosophy, and Doctor of Education.
AITU offers educational programs that prepare students for religious vocations as ministers, professionals, or laypersons in ministry. Our programs include counseling, theism, education, administration, music, fine arts, media communications, or social work.
There are a variety of educational programs available at American International Theism University for students to join. These programs are designed to prepare students for real-life job experiences in their fields of choice. The majors available include Islamic Studies, counseling, social work, education, banking, finance, or business management. Students can choose to major in Grief Counseling, Education, Islamic Finance, or Business Administration for their degree programs.
The American International Theism University is accredited by Accreditation Service for International Schools, Colleges and Universities (ASIC). ASIC accreditation helps students and parents make a more informed choice and will also help a school, college, university, training provider or distance education provider, demonstrate to the international student body that they are a high quality institution.
ASIC is recognised by UKVI in UK, is a member of the CHEA International Quality Group (CIQG) in USA and is listed in their International Directory, is a member of the BQF (British Quality Foundation) and are institutional members of EDEN (European Distance and E-Learning Network).