What Will Learn?
This course is designed to give you the tools you need to conduct a thorough analysis of your dissertation and prepare for your defense.
The first section of this course will focus on how to analyze your dissertation in terms of content, form, and style. In order to get started, we will first take a look at the process of writing a dissertation and what it entails. We'll then discuss the different parts of your dissertation and how they are organized. Next, you'll learn about some common problems that can occur when writing or revising dissertations. Finally, we'll discuss how to assess whether or not your dissertation is ready to be defended.
The second section of this course will focus on preparing for your defense by providing tips on how best to prepare for it mentally and physically. First, we'll talk about what happens during an oral defense and what kinds of questions are asked during one so that you know what's coming next. Next we'll talk about how to prepare yourself mentally by getting enough sleep before an oral defense and understanding how anxiety may affect your performance in an oral defense situation so that you can manage stress levels accordingly during these intense moments! Lastly
All students in the Doctor of Business program must complete a project proposal for their doctoral project. Proposals must be completed and approved by the instructor before the submission of any doctoral project. All proposals must be in 3 weeks after starting the course.  Students have 12 weeks or 2 semesters to complete their doctoral projects.  Extensions are granted on an individual basis. This is an 8-credit-hour course and is allotted 12 weeks of time.
Dissertation Analysis and Defense
Dissertation Analysis and Defense is a required course of the Doctorate in Business Administration program at American International Theism University. All students in the Doctorate in Business Administration program must complete a project proposal for their doctoral project. The proposal is for the final dissertation project of the entire DBA program.
When you conduct a dissertation analysis, it reviews all the previous courses and the knowledge you've obtained from them. The dissertation is your chance to utilize what you have learned into one final project. But the dissertation is not just an opportunity to express what you've learned. It is the opportunity to show how the facts and opinions you've obtained from these courses are relevant to the real business world.
All proposals must be completed and approved by the instructor before the submission of any doctoral project. Your proposal should defend the topic of your doctoral project. It must use research analysis and data to convince the reader regarding the topic at hand. The instructors are always available to guide students as they work on their proposals. Exact instructions on how to draft a proposal will be given at the beginning of the course.
Students will have up to 3 weeks to submit their proposals to their instructors. The entire doctoral project takes 12 weeks to complete, which is the equivalent of two semesters. That means you'll have nine weeks to complete the project after your proposal is submitted. Extensions may be granted to students on an individual basis if needed.
Once you submit your doctoral project, you will receive eight credit hours on your academic record. These are the final eight credit hours you will need to receive your Doctorate in Business Administration. Then you can officially call yourself a doctor and put the academic title "Dr." in front of your name.
Related Courses
AITU Scientific Research Journal invites researchers, scholars, and academicians to submit their original research for consideration. By contributing to our journal, you have the opportunity to contribute to the advancement of knowledge, drive innovation, and make a lasting impact on your field. Together, let us embark on a journey of discovery, pushing the boundaries of scientific research, and shaping the future of academia.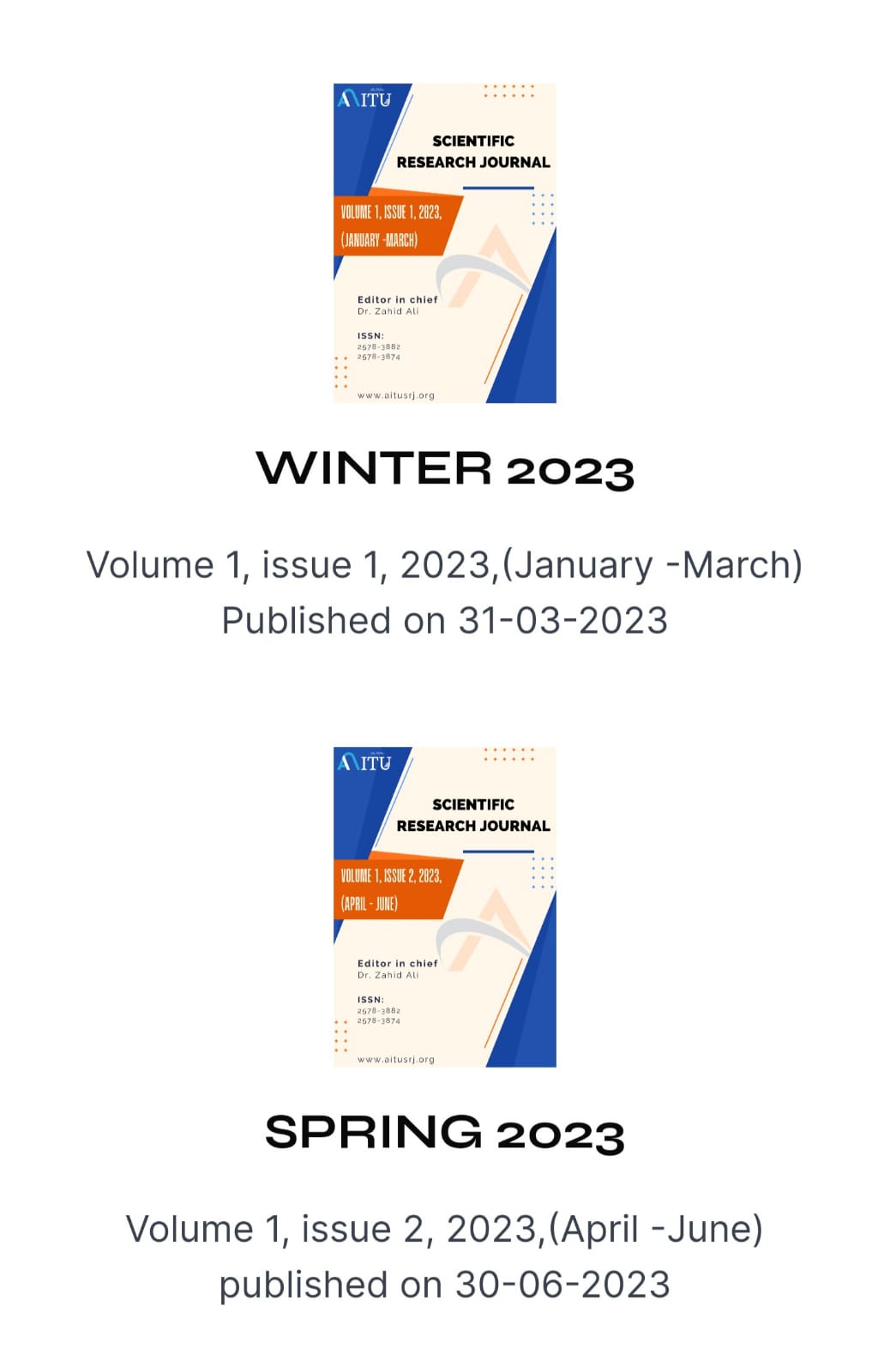 With advancements in technology, the education system has witnessed incredible changes and updates in its teaching patterns. International institutes are offering online education to students globally. While this change towards online education has been embraced by almost all facets of the education sector, some are doing it exceptionally well.

American International Theism University is a Religious institution that meets the requirements found in Section 1005.06(1)(f), Florida Statutes and Rule 6E-5.001, Florida Administrative Code are not under the jurisdiction or purview of the Commission for Independent Education and are not required to obtain licensure.
The title of AITU-issued degrees incorporates a religious modifier inside any of the accompanying degrees to consent to the Florida Department of Education, Commission for Independent Education Section 1006.06 ((1) (F): For instance, Associate of Arts, Associate of Science, Bachelor of Arts, Bachelor of Science, Master of Arts, Master of Science, Doctor of Philosophy, and Doctor of Education.
AITU offers educational programs that prepare students for religious vocations as ministers, professionals, or laypersons in ministry. Our programs include counseling, theism, education, administration, music, fine arts, media communications, or social work.
There are a variety of educational programs available at American International Theism University for students to join. These programs are designed to prepare students for real-life job experiences in their fields of choice. The majors available include Islamic Studies, counseling, social work, education, banking, finance, or business management. Students can choose to major in Grief Counseling, Education, Islamic Finance, or Business Administration for their degree programs.
The American International Theism University is accredited by Accreditation Service for International Schools, Colleges and Universities (ASIC). ASIC accreditation helps students and parents make a more informed choice and will also help a school, college, university, training provider or distance education provider, demonstrate to the international student body that they are a high quality institution.
ASIC is recognised by UKVI in UK, is a member of the CHEA International Quality Group (CIQG) in USA and is listed in their International Directory, is a member of the BQF (British Quality Foundation) and are institutional members of EDEN (European Distance and E-Learning Network).