What Will Learn?
Accounting management is the process of managing the financial resources of an organization, including the preparation and analysis of financial statements, the development of financial plans and budgets, and the implementation of financial controls. It involves using financial data to inform decision-making, as well as ensuring that the organization's financial resources are being used effectively and efficiently.
Accounting Management
Accounting Management is an advanced course of the Accelerated Ethereal Master of Business Administration Degree program. The course will introduce you to accounting principles, practices, and techniques that are commonly used to help most businesses manage their financial records.
Some businesses have their own accounting departments, while other companies will outsource to third-party accounting firms. Our Accounting Management course will prepare you to handle the accounting for a sole proprietorship. We'll go over critical accounting topics like the accounting cycle, financial statements, control of cash, inventories, plant assets, current liabilities, and payroll accounting.
You'll leave the course with the knowledge and skills needed to open an accounting firm or to get a job as an accounting manager in a company. Accounting managers are who keep a company's financial records updated and accurate. That way, they can study their profits and losses to determine which changes must be made in the organization. Not only that, but accounting managers can help companies find tax loopholes and savings on their commercial tax returns.
Accounting managers work with all the other managers within a company. The managers in other departments have their own business goals to achieve. They need to receive accurate accounting information to know the right decisions to make within their departments. That is why constant communication between all the managers is crucial. The job of one manager impacts the job of another manager within an organization.
At American International Theism University, our Accounting Management course offers four credits to all students who complete it successfully. The course can be finished within six weeks, with the entire course being available online. If you have any questions about the course's accounting topics, the professors can answer them promptly. They have real-world training and experience as accounting professionals so that you will receive the very best advice possible.
Related Courses
AITU Scientific Research Journal invites researchers, scholars, and academicians to submit their original research for consideration. By contributing to our journal, you have the opportunity to contribute to the advancement of knowledge, drive innovation, and make a lasting impact on your field. Together, let us embark on a journey of discovery, pushing the boundaries of scientific research, and shaping the future of academia.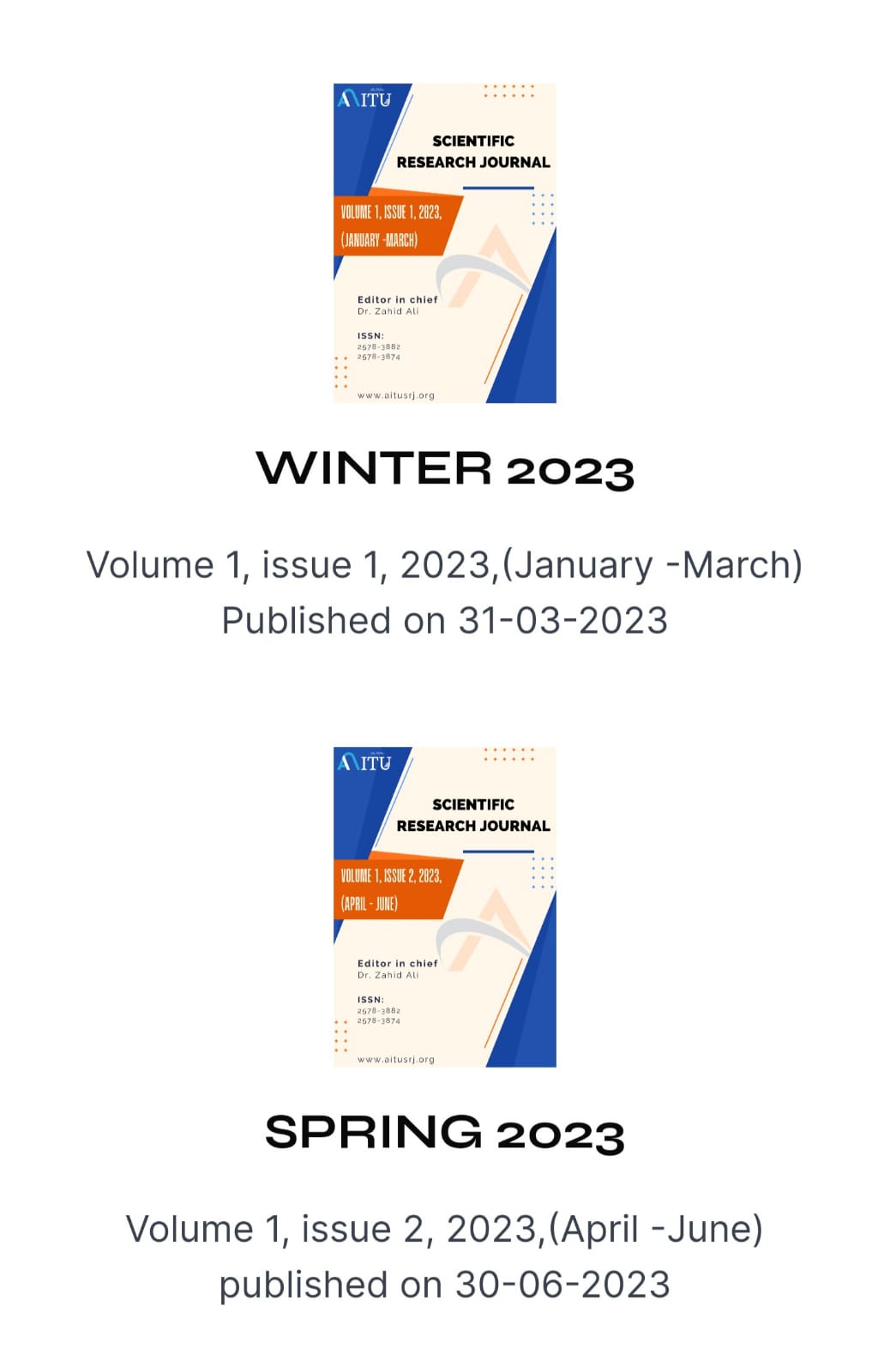 With advancements in technology, the education system has witnessed incredible changes and updates in its teaching patterns. International institutes are offering online education to students globally. While this change towards online education has been embraced by almost all facets of the education sector, some are doing it exceptionally well.

American International Theism University is a Religious institution that meets the requirements found in Section 1005.06(1)(f), Florida Statutes and Rule 6E-5.001, Florida Administrative Code are not under the jurisdiction or purview of the Commission for Independent Education and are not required to obtain licensure.
The title of AITU-issued degrees incorporates a religious modifier inside any of the accompanying degrees to consent to the Florida Department of Education, Commission for Independent Education Section 1006.06 ((1) (F): For instance, Associate of Arts, Associate of Science, Bachelor of Arts, Bachelor of Science, Master of Arts, Master of Science, Doctor of Philosophy, and Doctor of Education.
AITU offers educational programs that prepare students for religious vocations as ministers, professionals, or laypersons in ministry. Our programs include counseling, theism, education, administration, music, fine arts, media communications, or social work.
There are a variety of educational programs available at American International Theism University for students to join. These programs are designed to prepare students for real-life job experiences in their fields of choice. The majors available include Islamic Studies, counseling, social work, education, banking, finance, or business management. Students can choose to major in Grief Counseling, Education, Islamic Finance, or Business Administration for their degree programs.
The American International Theism University is accredited by Accreditation Service for International Schools, Colleges and Universities (ASIC). ASIC accreditation helps students and parents make a more informed choice and will also help a school, college, university, training provider or distance education provider, demonstrate to the international student body that they are a high quality institution.
ASIC is recognised by UKVI in UK, is a member of the CHEA International Quality Group (CIQG) in USA and is listed in their International Directory, is a member of the BQF (British Quality Foundation) and are institutional members of EDEN (European Distance and E-Learning Network).